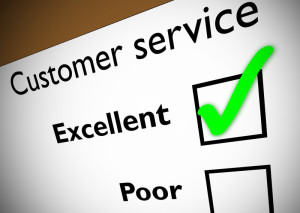 Tell me if this sounds familiar? You took your entire team to a continuing education course on improving customer service. It might have been presented by someone from the Ritz Carlton hotel chain or the Disney Institute. As a dentist with several years experience, you know these courses can really inspire teams. They returned from the courses and you saw them improve. Then gradually over time, you saw them regress. You know they definitely got something out of the course(s), and you know they understand all of the concepts. But in the hectic world of dental offices, you also know they don't always follow through. Dental office customer service must be built into your systems.
The problem is not that they don't know what to do. The problem is their lack of consistency. And in customer service, it's lack of consistency that hurts practices the most. If patients have a fabulous experience, and even go home and brag about how well they were treated, but then don't see that same level of service on their next visit, they feel let down.
So, what can we do to best maintain consistency? We can do it through the use of systems. But in the typical dental office, systems on cards or in notebooks too often get filed away and forgotten.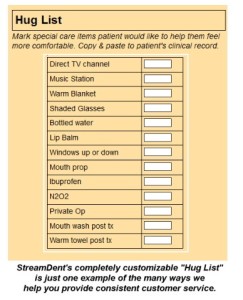 StreamDent is designed to overcome all of these obstacles. StreamDent's cloud based software gives your team access to checklists to run every aspect of your practice smoothly and efficiently throughout the day.
Patients will notice how procedures run more smoothly, and they'll notice they are given the same high level of customer service at every visit.
Dental offices across the country are discovering the StreamDent difference. Turn things around by calling today to find out how StreamDent will help you and your team achieve their very best. You can reach us at 502.509.1570.