About Us
StreamDent® is the only dental procedures manual of its kind. StreamDent will help you decrease stress and increase efficiency in your office with systems and checklists for virtually everything you do in the dental office.
Our Philosophy
Most dental offices get it. They've developed systems, but they haven't had the time to document them well for training purposes. Some offices have completed their documentation, but leave them stored in three-ring binders where they aren't easy to use.
Systematizing your office offers you consistency. To offer true customer service, you have to wow a new patient with their first visit and then continue to provide the same excellent level of customer service at each and every visit. You need repeatable quality. Quality with each patient interaction and quality in the procedures you perform. You need a system developed by a dental practice management consultant and practicing dentist. StreamDent helps you create a supreme customer experience each and every time, whether your office is a solo practice or part of a large group practice.
Driven to provide a consistent, reproducible patient experience, Dr. Moorhead wanted to help other dentists create their dream office, offices with consistency and little or no stress. He created cloud software that is easily customized by the user to offer ease and flexibility for developing and refining systems for dental offices.
Designed to work on desktop and mobile platforms, StreamDent offers you a cutting edge approach to running your dental office.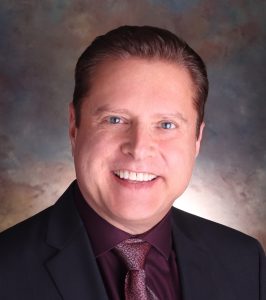 Dr. William J. Moorhead, a practicing dentist with over twenty years' experience, organized his own practice with systems, procedures and protocols to make training and patient care high quality and repeatable. Always pushing the envelope on developing technologies, Dr. Moorhead converted to an entirely digital dental office in 2006. As he worked with the software available at the time, he found there was literally no product available that could provide standard operating procedures without using the traditional concept of three ring binders.
Dr. Moorhead speaks across the United States on topics including clinical efficiency, dental technology, sedation and medical emergencies. He has served as President of the Kentucky Dental Association, and has received fellowships from the Pierre Fauchard Academy and the International College of Dentists.
Consultants that have evaluated StreamDent are astounded by the volumes and volumes of templates built in to the software, and many use StreamDent as part of their dental practice management offerings. Contact us today to arrange your online demo by calling 502.509.1570 or clicking here.